Each of the companies within the Group is managed independently,
and we strive to elicit synergies in order to bolster the profitability of their individual businesses.
Core policies
・Independent competition strategy
・Foundation for steady growth
・Foundation for stable business performance
・A reason for existing we can be proud of
・A modern management structure
・Inimitable corporate uniqueness
・Happy shareholders, business partners and employees
・We are engaging in further management reforms in order to ensure our position as a truly medium-sized company with an established top ranking in our fields of expertise.
Targets for the overall Group
M&A, strategic alliances and tie-ups with other companies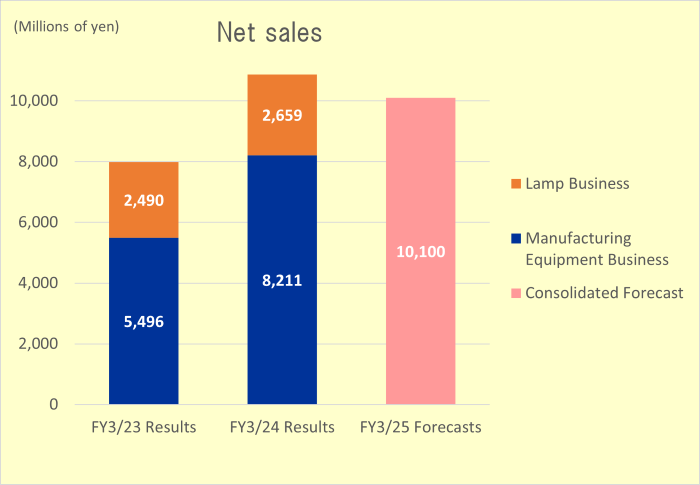 By combining the lamp technology of Phoenix Electric Co., Ltd.; the design and development capabilities of Nippon Gijutsu Center Co., Ltd.; and the sales capabilities of Nakan Techno Co., Ltd., we aim to elicit synergies and cultivate new businesses.
Group companies
Phoenix Electric Co., Ltd.
Concentrates on the field of ultraviolet lamps
・New lamp development
Ultraviolet LEDs, low-pressure mercury lamps
・Development of new applications
Organic EL photomasks, printed substrate related, etc.
Nakan Techno Co., Ltd.
・Inkjet-PI printing (for G8.5/G10)
・New business
Semiconductors (M&A, strategic alliances with other companies)
・Concentrates on inkjet printers for precision printing
Organic ELs, curved-surface printing, etc.
・Printed electronics
Nakan Techno Co., Ltd.
Expansion of human resource placement (M&A)